New litter from Paris (Storm) and Sanza (Maverick) born 7/26!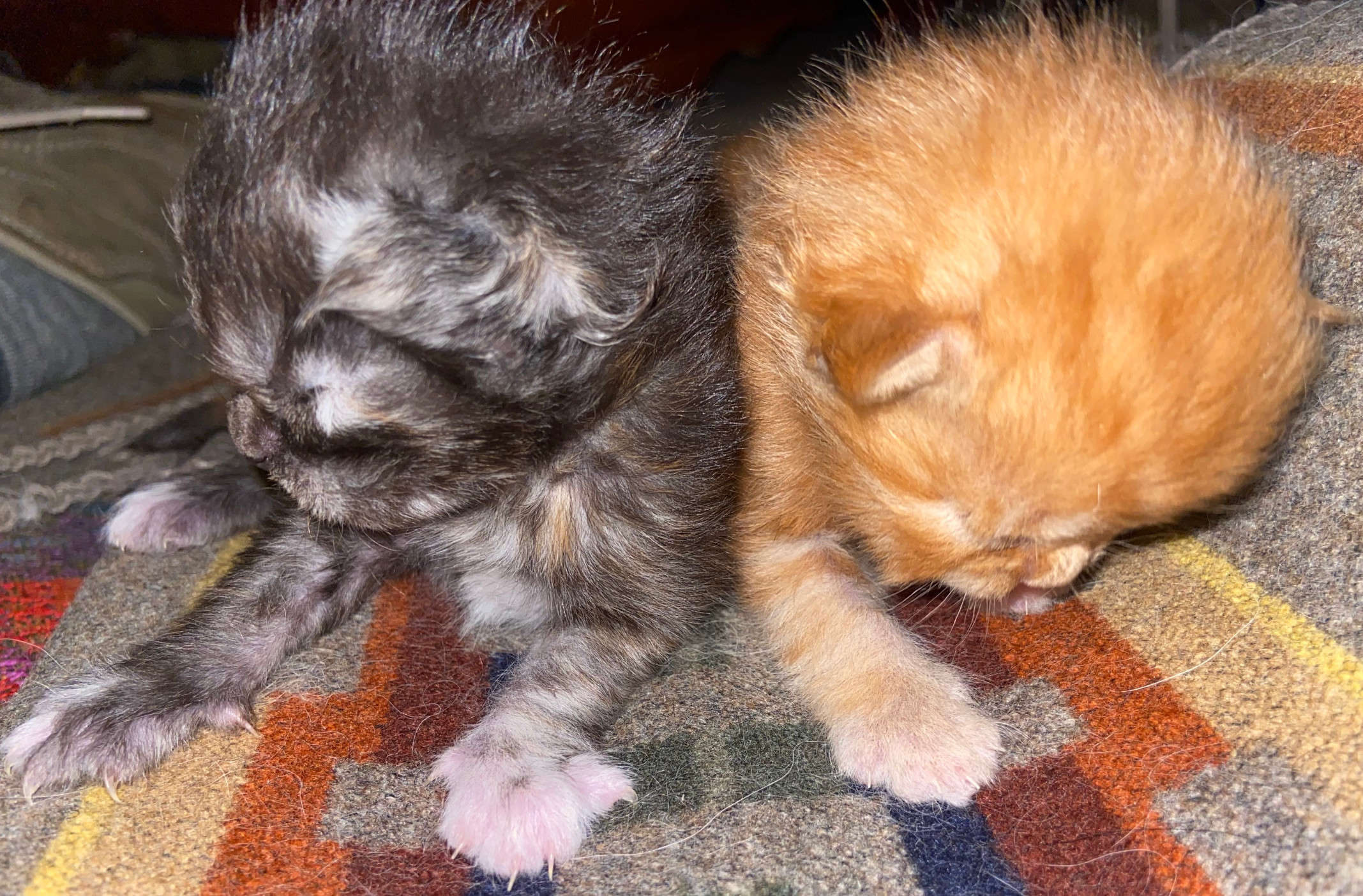 Storm had two kittens on 7/26 - a red classic tabby boy and a silver tortie girl. Though at this young age, I could be wrong about color or gender.
Chocolateboss is also pregnant and will be having kittens in a week or so.
I plan to reserve both litters at the same time - probably the weekend after the babies from Chocolateboss turn 5 weeks. This will be around mid to late September.
I apologize for any delays in responding to inquiries. I have had a lot of interest in the kittens.