Chocolateboss' litter!
August 22, 2022
Chocolateboss had 5 kittens on 8/22! There was 1 boy and four girls. The male (Olaf) is a red silver tabby and the girls are a red silver tabby with white (Daisy), a red classic tabby (Ginger), a tortie with white (Blaze), and a torbie (Dixie). Dad is a red classic tabby, Harley.
These kittens - along with the tortie from Paris - will be reserved the first in October (10/1 - 10/2). I like to wait until kittens are litter bigger before reserving them as you have a better idea of appearance and personality by waiting a little while.
Update 9/30 - pictures added and prices!
The girls are $1100 and the boy is $1200.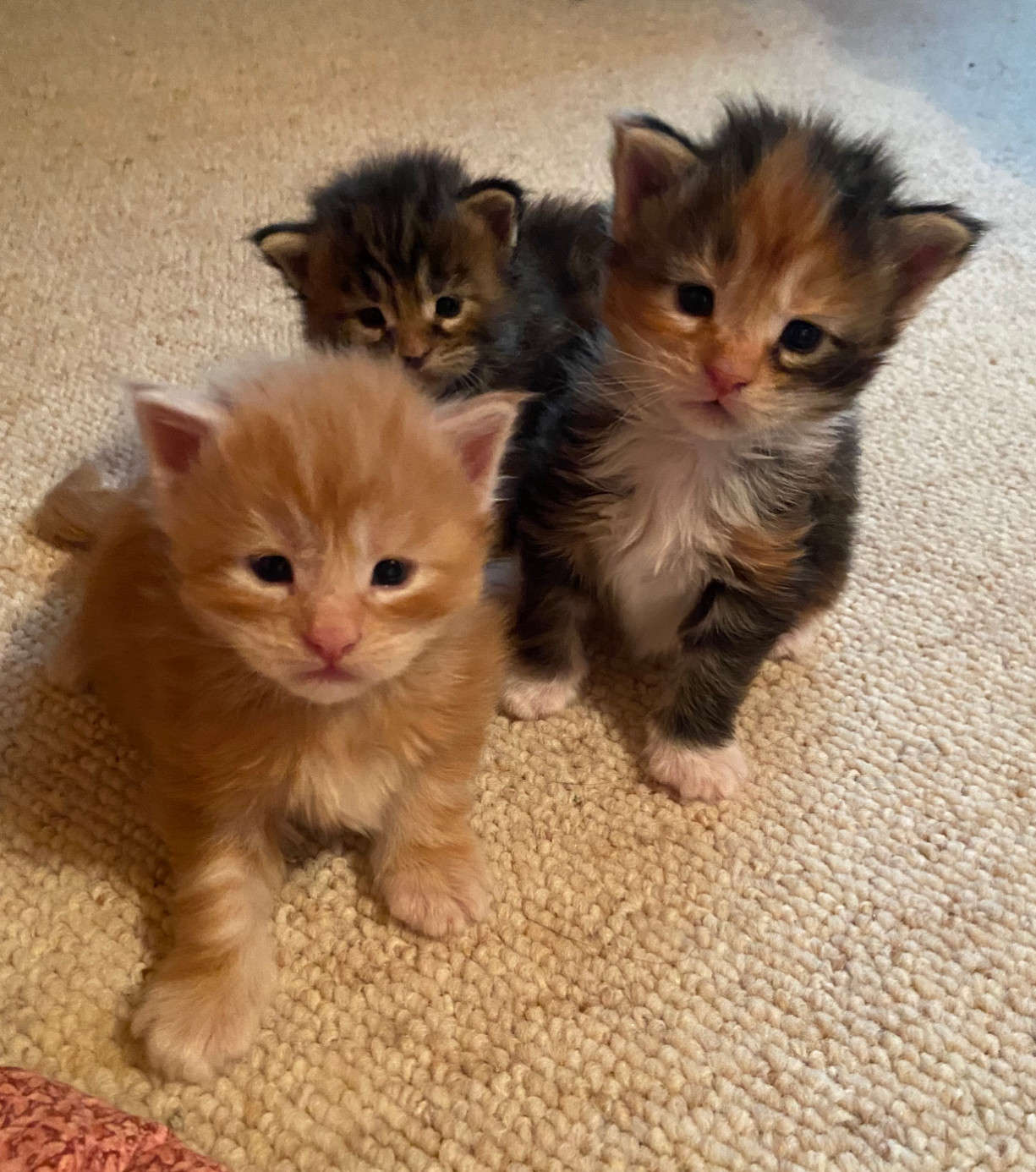 Ginger - red classic tabby girl
Dixie - brown classic torbie girl
Olaf - red silver tabby boy
Blaze - amber patch tortie girl with white
Daisy - red silver tabby girl with white