Paris (Storm) and Sanza (Maverick) kittens!
May 14, 2021
Paris (aka Storm) had four kittens on May 14 - two boys (one red silver tabby and one brown classic tabby) and two girls (one silver torbie and the other a red silver tabby)! Zephyr and Garfield have gone to their new homes!
Update: 11 week pictures added!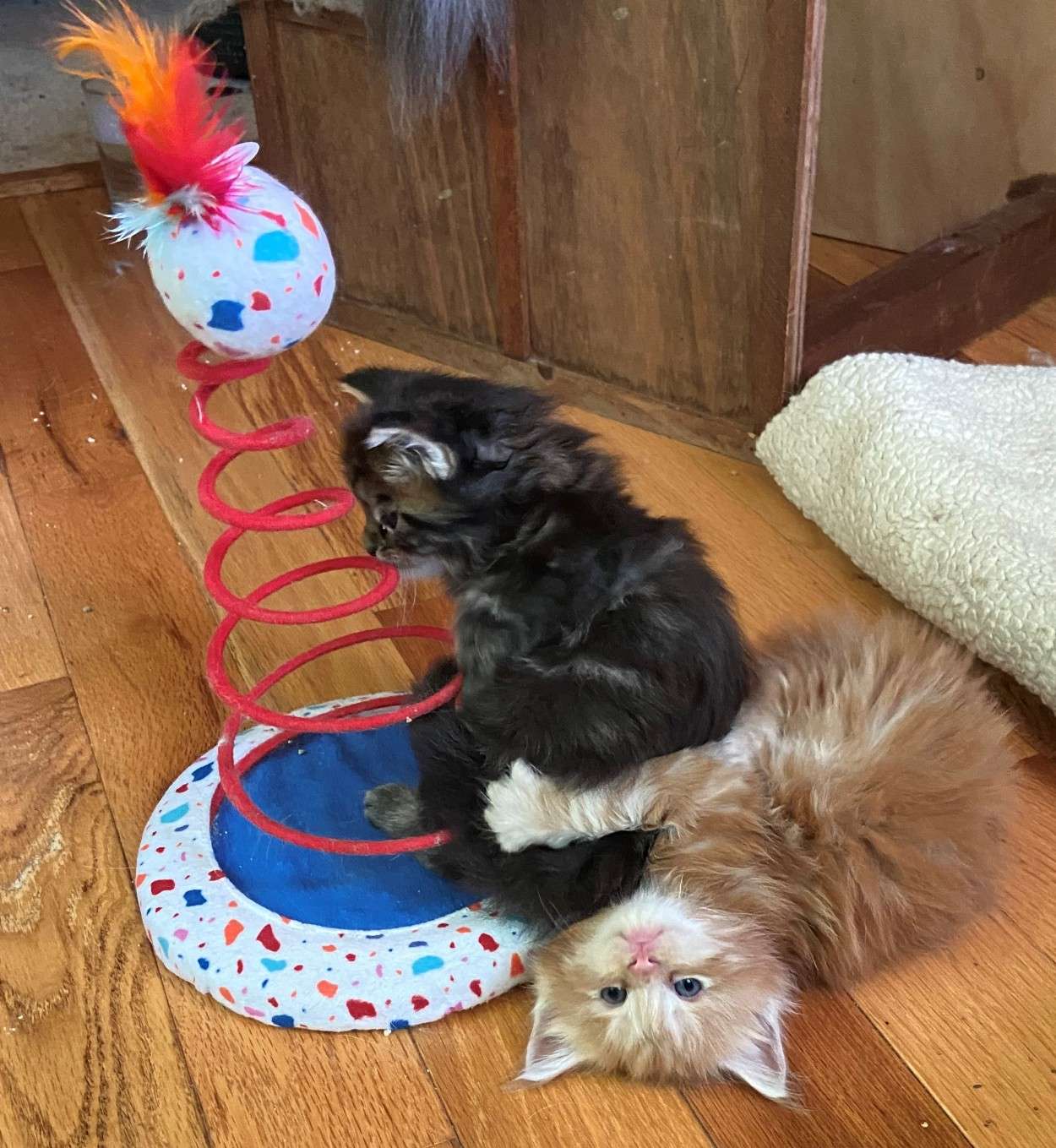 red silver classic tabby with white

Gerakleys Cristall

Carmelita of Ehtereal

black smoke tortie

Mainelynx Norris

Flocky Blue Ridge*RU
RESERVED: Brown classic tabby boy, Gulliver: $1200
RESERVED: Red silver tabby girl, Sunshine: $1000