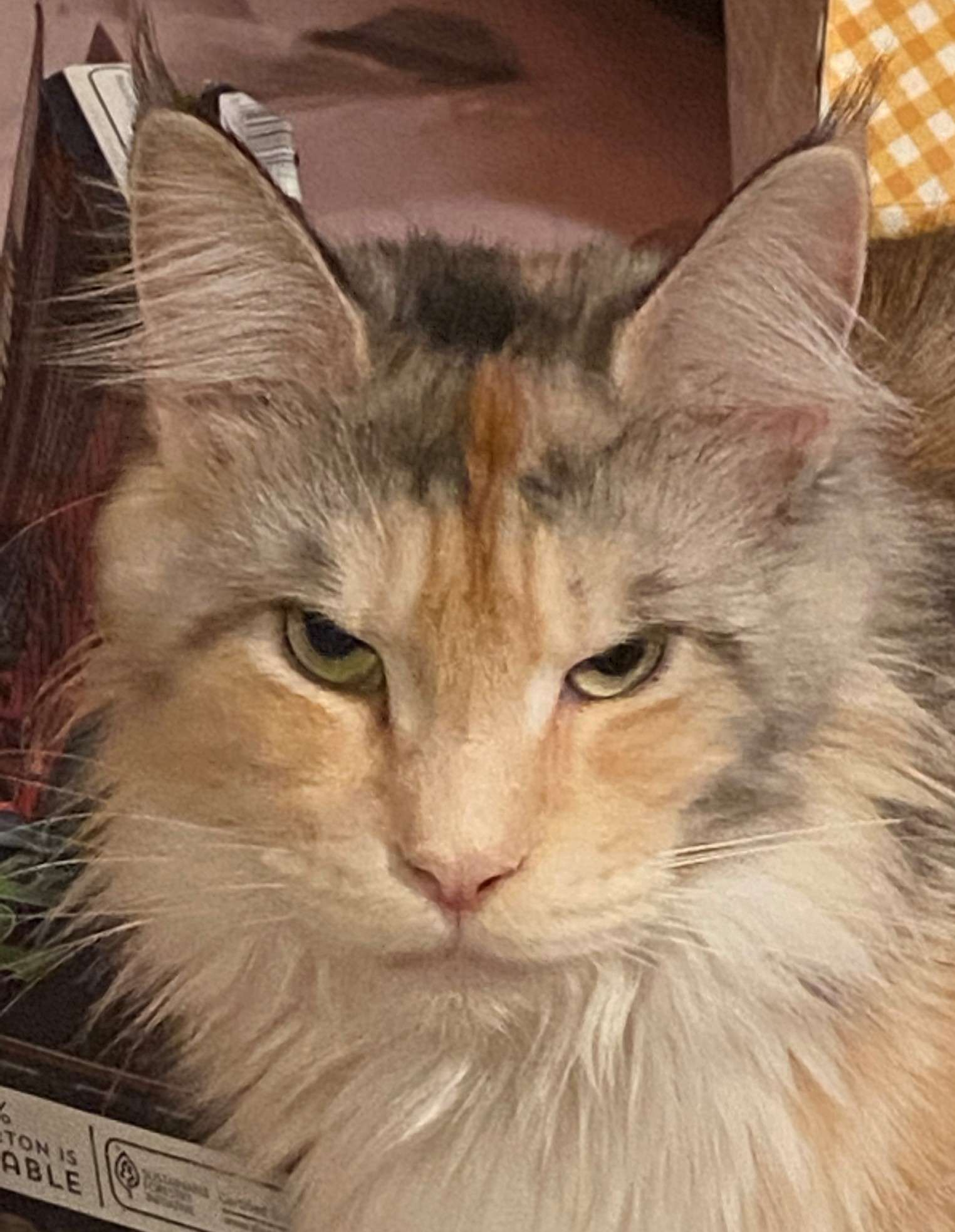 Chocolateboss Svet Ochey Dasha
Gender: Female
DOB: 10 April 2019
Call name: Charlie
silver classic torbie
Owner: Bald Mountain Maine Coons
Breeder: N Kovaleva
Chocolateboss (aka "Charlie") is our Russian imported girl. She is a true lap cat and a beautiful girl.
Charlie is FIV/FeLV negative and negative (-/-) for the genetic diseases HCM (Hypertrophic Cardiomyopathy), PKA (Polycystic Kidney Disease), Pyruvate Kinase Deficiency and SMA (Spinal Muscular Atrophy).
Her is sire is Chocolate Jaguar and her dam is Nagrada Krasnyi Dar*RU.